1.2 How pre-school impacts on social skills on children
1.2.2 The importance of the first 1000 days of life
The first 1000 days of life, from conception to 2, are fundamental for the development of a child: for his health, well-being and future prosperity. They set the architecture of the brain, period of growth and development and a window of opportunities that make life different for that kid.
What happens in the first years of life is directly related to children's long-term cognitive, emotional, and social outcome over time. In fact, children's experiences in their earliest years affect how their brains works, the way they respond to stress, and their ability to form trusting relationships. During these years the brain undergoes its most dramatic growth, setting the stage for social and emotional development.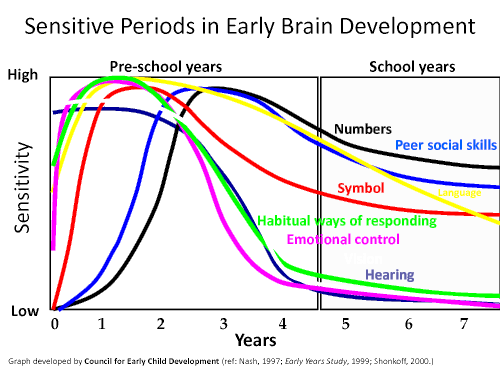 Figure 3. Sensitive period in Early Brain Development.
We see that all aspects of brain development are picking and developing well before the child is 4 years old. So well before a child goes to school. What strikes the attention is that also peer, social and emotional development are being established a very young age, so before child goes to primary school. The brain of a newborn uses the 97% of the energy that that child takes in, while four year old brain uses only 44% of that energy.