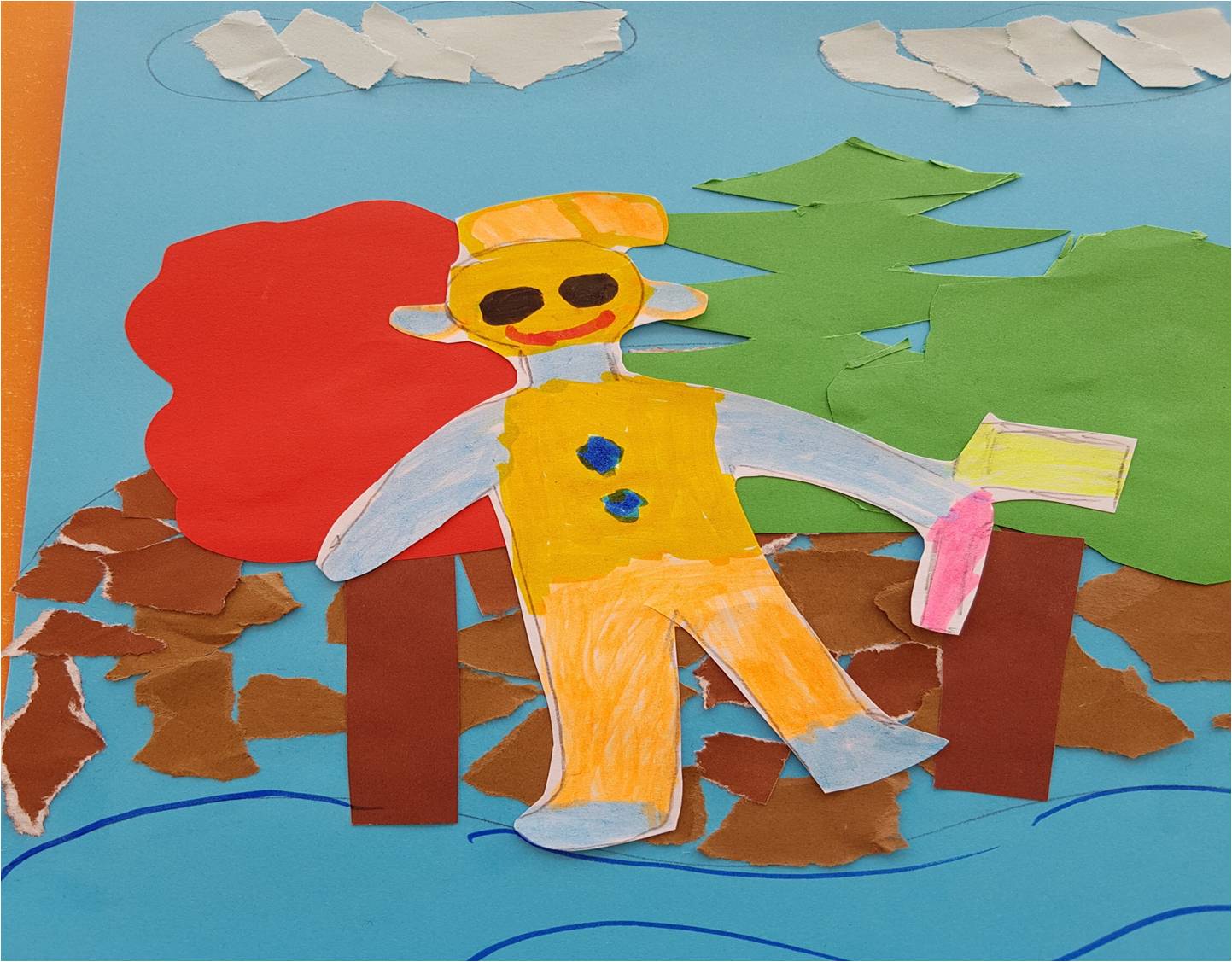 Name of the Kindergarten
Plungės lopšelis-darželis "Raudonkepuraitė"
Country
Lithuania
Tale typology
Local traditions
Story teller
Parent
Tale summary
The tale is read several times. To get more excited, the tale is read by moms of children. It is possible to visit a nearby forest and a flowing river while hiking. Non-stereotypical, creative thinking is developed, children choose the character of the fairy tale by themselves and carry out the tasks independently. We did the tale talk asking: Where did the man went? What he was doing there? What happened? How it all ended? We discussed with children what is good and what is bad. Who always wins? The children depicted this tale in a mixed technique, they combined application of loose paper rags and clipped paper rags. The images of the fairy tale are very reminiscent of a forest and a lake next to the kindergarten. So we planned a trip to the woods for the next lesson.